Only during the last year, the payroll legislation changed 19 times!
Does your accountant keep pace with it?
Order this service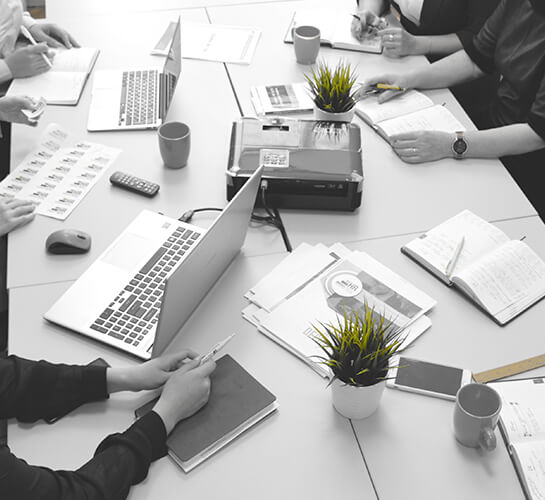 Our specialized payroll department deals with calculation and full administration of the staff's salaries. We offer calculation of salaries, allowances, bonuses, taxes, and relevant deductions, and you can be sure that the company staff is paid according to the legislation – correctly and timely.
lower costs if outsourcing
to HR Portal
Request payroll service separately or together with staff management
The service includes the following activities:

Preparing schedules for keeping track of working and resting time;

Evidence and administration of the yearly applications regarding remissions for income tax deduced from the salary;

Calculating salaries, bonuses and awards, additional payments and settlements, medical leave payments, and all types of allowances;

Establishing labor-related social and medical rights;
Calculating fees and taxes
related to payroll;

Preparing statements and reports;

Preparing and issuing calculations;

Managing tax transfers to the state budget or
preparing primary information for the customer.
Advantages of the service
You receive all the necessary
payment documents in due time
You are protected from harsh fines for erroneous application of payroll legislation
You will find everything related to staff management and payroll calculations in one location
You get rid of the pressure of keeping pace with the most recent legislative amendments
You save money due to recruitment expenses and permanent training of the accountant in charge
Your internal accounting team
becomes more efficient