Choose the best HR solutions available on the market
Facing the problem of
fluctuations and maintaining your staff?
Do you find it hard to attract
valuable candidates?
Are there any frequent communication problems
between departments and employees in the organization?
Do you have no human resources
department to manage HR processes?
Has your company moved to a new stage
of development which requires HR assistance?
Contact us for solutions
We can help your business due to the experience of our team of HR specialists. We help with developing, reorganizing, and implementing HR strategies and policies, comprehensive systems for staff development and motivation, preceded by complex diagnostic tools. We identify gaps in any HR components and offer viable solutions suitable for your staff and business development strategy.

years on the HR
consulting market
of customers have
requested permanent advice
See here the complete list of solutions
HR management consultancy
HR management consultancy
The quality of human resources
management increases
Interaction between employees improves and their
performance increases
Motivational competences of the linear
managers and team management improve
Employees' satisfaction and corporate loyalty increase
due to development and motivation programs
The employer's image in the labor market improves
Strategic changes and reorganization of personnel implemented with minimal risks and resources.
Every day, we offer our customers high-quality services and viable solutions. Their results speak for themselves.
" We have been cooperating with the HR Portal team since 2018 and using a wide range of human resources services. From the very start, the HR Portal team has demonstrated professionalism and comprehensive approach to the issues of labor law and occupational safety and health. We have always received prompt and well-argued solutions and enjoyed efficient communication while cooperating. "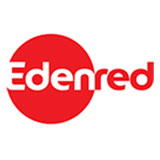 Daniela Stoian Ganciu
manager Edenred
"Our employees have been regularly participating in the educational activities organized by HR Portal and are satisfied with the performance of the coaches and the quality of the information presented. Such events as conferences, trainings, and courses have had a favorable effect on our team members' development."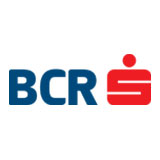 Alexandru Talmațchi
șef de departament, BCR